what's new
back to previous page ... »

Riff Axelerator - free satriani lessons
Throw away your metronome!
Speed building tools for all guitarists.
"Riff Axelerator is beyond a great product, it takes the most complicated of licks and turns them into something you can play, before long you'll be shredding with the best of them" - Levi Clay
What Riff Axelerator does differently to other tools is that you choose the point to start from and it automatically increases in speed 1 BPM with each repetition.
Click here to try Lesson 1 (included on this CD - Windows Version) ... »
FREE DOWNLOAD - 3 x Joe Satriani sample lessons (Win and Mac Versions) ... »
Getting Started Guide (pdf) ... »

jettenuator by jet city
Designed by Michael Soldano, JCA's new Jettenuator can attenuate a tube amplifier's output - up to 100 watts - down to a more manageable output volume. "Jettenuator was developed as a tool to allow the guitarist to achieve the tone of a cranked-up tube amp, at a controlled volume level" said Douglas White, Jet City's manager of Product Development. More information ... »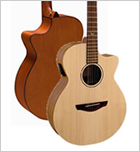 Faith Guitars by Parick James Eggle
Designed in the UK by Patrick James Eggle, Faith guitars are constructed with high quality tonewoods and deliver what you would expect to find only in instruments with twice the price tag.
"Whether it's one of my own UK-built PJE guitars or one of my Faith designs, my goal is the same: the creation of an instrument that is both highly desirable and highly functional. A piece that would be as visually effective when silent as it would be sonically when in the hands of a skilled musician." More information ... »

JET CITY JCA20HFlex Guitar Amp
A fully-programmable tube guitar amplifier.
Includes 3 Soldano preamp voices; Vintage, Crunch, and Overdrive, 3-band EQ, master volume, and effects loop, with all setting programmable. All front-panel rotary controls function as normally expected, yet all settings can be saved in one of 30 user presets, and recalled via footswitch or MIDI. More information ... »

TC Electronic Flashback X4 Delay and Looper
A fully-programmable tube guitar amplifier.
Includes 3 Soldano preamp voices; Vintage, Crunch, and Overdrive, 3-band EQ, master volume, and effects loop, with all setting programmable. All front-panel rotary controls function as normally expected, yet all settings can be saved in one of 30 user presets, and recalled via footswitch or MIDI. More information ... »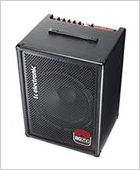 TC Electronic BG250 bass amplifier
With BG250, you get a staggering 250 watts of raw power, delivered through our cutting-edge, lightweight Class D amp technology that helps bringing the total weight down to an extremely portable 35 lbs., making it one of the lightest yet loudest combos in its class. The preamp gives you an ultra-fast, integrated 5-string bass tuner, TubeDrive and intelligently contoured Bass Tone controls that create anything from crispy, modern slap tones over grungy, cranked-tube-like tones for classic rock to tight and funky Jaco tones with ease. More information ... »



Luke III - New Steve Lukather signature model
Ernie Ball Music Man and guitarist Steve Lukather are proud to introduce the new Luke III signature guitar. New for 2012, the Luke III features a larger Alder body, 22 fret full rosewood neck, new passive Dimarzio pickups with custom Music Man active preamp and more. More information ... »